Dr. Noel Peterson, M.D. FACC
Greenville, NC Cardiologist for Men and Women Of All Ages
Call 252-757-3333 for an Appointment at
Eastern Cardiology, PA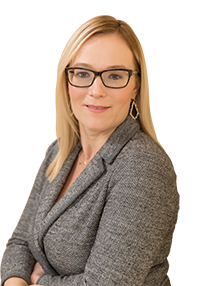 Eastern Cardiology
Park Place Professional Center
2090 W Arlington Blvd, Suite B
Greenville, NC 27834
Ph: 252-757-3333 / 252-758-3000
Eastern Cardiology accepts many forms of insurance coverages. Please check with your staff representative when you set up your appointment.
Our office is open Monday through Friday, from 8:30am to 5pm.
We know your time is valuable, but sometimes emergencies can cause delays. If we know your appointment will be affected, we will try to notify you.
If for any reason you can not keep your appointment, please give us 24 hours notice.
Be certain to bring any medications you are currently taking. This will allow us to accurately record your drugs and dosage. Insurance coverage needs to be noted, so please bring any insurance, Medicare or identification cards. Our staff will be happy to answer any questions you may have prior to your doctor visit.
Evening appointments with Dr. Peterson are available upon request.
Dr. Noel Peterson is a well-known and trusted cardiologist practicing in Greenville, NC and assisting patients from Eastern North Carolina communities including New Bern, Wilson, Tarboro, Washington, Farmville and Rocky Mount.
Dr. Peterson is now accepting new patients. In addition to her regular office hours, Dr. Peters offers evening hours by appointment only at her Greenville office. Call Eastern Cardiology at 252-757-3333 to request an appointment with Dr. Peterson.
You may be asking yourself any of these questions about your heart, and as an expert cardiologist, Dr. Peterson provides the answers and puts you back on the road to a healthy heart!
Are heart attacks genetic?
Are heart palpitations dangerous?
Are heart murmurs common?
Are heart flutters dangerous?
Are heart flutters normal?
Are heart attacks painful?
Are heart flutters serious?
Are heart palpitations painful?
Are heart attacks fatal?
Are heart aneurysms hereditary?
Are heart attacks common?
Are heart murmurs genetic?
Are heart valve problems hereditary?
Are heart rate monitors safe?
Are heart stents safe?
If you are unsure of what exactly is causing your chest pain or discomfort, Dr. Peterson can provide the diagnostics and treatment steps, along with lifestyle recommendations to keep you on the top of your game! As your cardiologist, Dr. Peterson will provide not only professional heart care, but a comfortable, friendly office and staff that performs your cardiac care testing, customer relations and payment assistance with as few hassles as possible.
Information about some of the cardiac care and heart health services provided by Dr. Peterson can be found on the pages listed below:
Search tags:congestive heart failure, heart attack symptoms, heart murmur. heart attack, chest pain, coronary artery disease, cardiologist, signs of a heart attack, heart failure, heart disease, heart catheterization, angioplasty,
heart attack symptoms in women, symptoms of heart attack, enlarged heart, signs of heart attack, cardiovascular disease, signs of heart attack in women symptoms of a heart attack, heart attack signs, peripheral artery disease,coronary arteries, heart attack symptoms in men, heart healthy diet, heart stent, coronary artery disease symptoms,symptoms of heart attack in women, blocked arteries, sharp chest pain, heart angina, living with heart disease,exercise and heart disease, dr. noel peterson, eastern cardiology, greenville, farmville, new bern, winterville, tarboro, rocky mount, nc, vidant medical center
Office information:
Eastern Cardiology
Park Place Professional Center
2090 W Arlington Blvd, Suite B
Greenville, NC 27834
Ph: 252-757-3333 / 252-758-3000