Dr. Noel Peterson, M.D. FACC
Greenville, NC Cardiologist for Men and Women Of All Ages
Call 252-757-3333 for an Appointment at
Eastern Cardiology, PA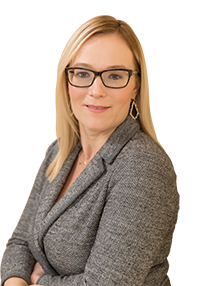 Dr. Noel Peterson specializes in Female Cardiology and Women's Heart Health. She received her medical degree from Saba University located in the Netherlands, and served her Internship and Residency here in Greenville at the Brody School of Medicine at East Carolina University. Having completed her Cardiology Fellowship at Brody, Dr. Peterson currently serves as the Director of Women's Cardiovascular Services and Preventative Cardiology and as Director for Cardiac Rehabilitation for the East Carolina Heart Institute.
Dr. Peterson is an active participant in community outreach events, include leadership in each February's Go Red activities to publicize and promote heart health. She also is team chairperson for the American Heart Association's Heart Walk each year. Her articles appear in the Pitt County Women's Journal magazine. You can read her articles on this website and online at www.pcwomensjournal.com
Search tags:congestive heart failure, heart attack symptoms, heart murmur. heart attack, chest pain, coronary artery disease, cardiologist, signs of a heart attack, heart failure, heart disease, heart catheterization, angioplasty,
heart attack symptoms in women, symptoms of heart attack, enlarged heart, signs of heart attack, cardiovascular disease, signs of heart attack in women symptoms of a heart attack, heart attack signs, peripheral artery disease,coronary arteries, heart attack symptoms in men, heart healthy diet, heart stent, coronary artery disease symptoms,symptoms of heart attack in women, blocked arteries, sharp chest pain, heart angina, living with heart disease,exercise and heart disease, dr. noel peterson, eastern cardiology, greenville, farmville, new bern, winterville, tarboro, rocky mount, nc, vidant medical center
Office information:
Eastern Cardiology
Park Place Professional Center
2090 W Arlington Blvd, Suite B
Greenville, NC 27834
Ph: 252-757-3333 / 252-758-3000