Cardiac care services from Dr. Noel Peterson, Eastern Cardiology, Greenville, NC. The information below is presented to help Dr. Peterson's patients better understand the procedures that may be part of their treatment.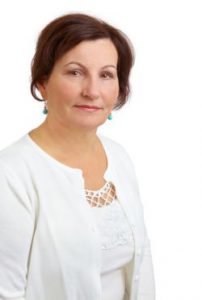 In medicine, the cardiac examination, also precordial exam, is performed as part of a physical examination, or when a patient presents with chest pain suggestive of a cardiovascular pathology. It would typically be modified depending on the indication and integrated with other examinations especially the respiratory examination.
Like all medical examinations, the cardiac examination follows the standard structure of inspection, palpation and auscultation.
Positioning
The patient is positioned in the supine position tilted up at 45 degrees if the patient can tolerate this. The head should rest on a pillow and the arms by their sides. The level of the jugular venous pressure (JVP) should only be commented on in this position as flatter or steeper angles lead to artificially elevated or reduced level respectively. Also, left ventricular failure leads to pulmonary edema which increases and may impede breathing if the patient is laid flat.
Inspect the patient status whether he or she is comfortable at rest or obviously short of breath.
Inspect the neck for increased jugular venous pressure (JVP)or abnormal waves.
Any abnormal movements such as head bobbing.
There are specific signs associated with cardiac illness and abnormality however, during inspection any noticed cutaneous sign should be noted.
Inspect the hands for:
Temperature – described as warm or cool, clammy or dry
Skin turgor for hydration
Janeway lesion
Osler's node
At the nails Splinter hemorrhage and Quincke's pulsation should be looked for as well as any deformity of the nail such as Beau's lines, clubbing or peripheral cyanosis.
Inspect the head for:
Cheeks for the malar flush of mitral stenosis.
The eyes for corneal arcus and surrounding tissue for xanthalasma.
Conjuctiva pallor a sign of anemia.
The mouth for hygiene.
The mucosa for hydration and pallor or central cyanosis.
The ear lobes for Frank's sign.
Then inspect the precordium for:
visible pulsations
apex beat
masses
scars
lesions
signs of trauma and previous surgery (e.g. median sternotomy)
permanent Pace Maker
praecordial bulge
Palpation
The pulses should be palpated, first the radial pulse commenting on rate and rhythm then the brachial pulse commenting on character and finally the carotid pulse again for character. The pulses may be:
Bounding as in large pulse pressure found in aortic regurgitation or CO2 retention.
And the rhythm should be assessed as regular, regularly irregular or irregularly irregular.
Consistency of the strength to assess for Pulsus alternans.
Slow rising as found in aortic stenosis known as parvus et tardus
Jerky as found in HOCM
Pulses can also be auscultated for features like Traube's pistol shot femoral pulse.
---
Search tags:congestive heart failure, heart attack symptoms, heart murmur. heart attack, chest pain, coronary artery disease, cardiologist, signs of a heart attack, heart failure, heart disease, heart catheterization, angioplasty, heart attack symptoms in women, symptoms of heart attack, enlarged heart, signs of heart attack, cardiovascular disease, signs of heart attack in women symptoms of a heart attack, heart attack signs, peripheral artery disease,coronary arteries, heart attack symptoms in men, heart healthy diet, heart stent, coronary artery disease symptoms,symptoms of heart attack in women, blocked arteries, sharp chest pain, heart angina, living with heart disease,exercise and heart disease, dr. noel peterson, eastern cardiology, greenville, farmville, new bern, winterville, tarboro, rocky mount, nc, vidant medical center
Office information:
Eastern Cardiology
Park Place Professional Center
2090 W Arlington Blvd, Suite B
Greenville, NC 27834
Ph: 252-757-3333 / 252-758-3000